Allowing Employees to Work Remotely: Eight Benefits to Employers
It is pretty clear why remote work programmes appeal to employees. After all, who wouldn't enjoy the flexibility, comfort and improved work-life balance that such a choice provides? Not many, it turns out, since employees have admitted that most of them would consider a pay cut of about 8% in exchange for being allowed to work remotely.
It would be a mistake, however, to assume that remote work is nothing more than a perk to employees. After all, every company profits from happier, healthier workers, and that's just the start of a whole range of value-adding advantages, including:
1. Increased productivity
Employees who work remotely do more and better work for the company. A now-famous Stanford study found that in people who worked from home were 13% more productive than their office-based counterparts.
2. Office space savings
How much could you save if you could keep the same (or larger) number of employees but only require a small office to run your business? The Stanford study mentioned above estimated that companies with remote work programs save an average of US$2000 (RM8,450) while a more recent study puts the number at US$11,000 (RM46,480) per employee, per year.
3. Reduced operating costs
Office savings are not limited to cost per square foot. Smaller offices mean lower equipment and utility bills. Many modern companies also provide free stationery, supplies, coffee and snacks. These costs add up, but then again, when you allow workers to do their jobs remotely, so do savings.
4. Attracting top talent
Remote work programmes are a big pull for potential candidates, especially when hiring younger people or for certain positions. For example, more than 50% of software developers, would give preference to jobs that allow them to choose where they work.
5. Erased geographical constraints
of attracting top talent. Positions that allow employees to work remotely widen your pool of candidates beyond those within commuting distance or willing to relocate closer to the office. The wider the selection, the more likely you are to get the very best person for the job.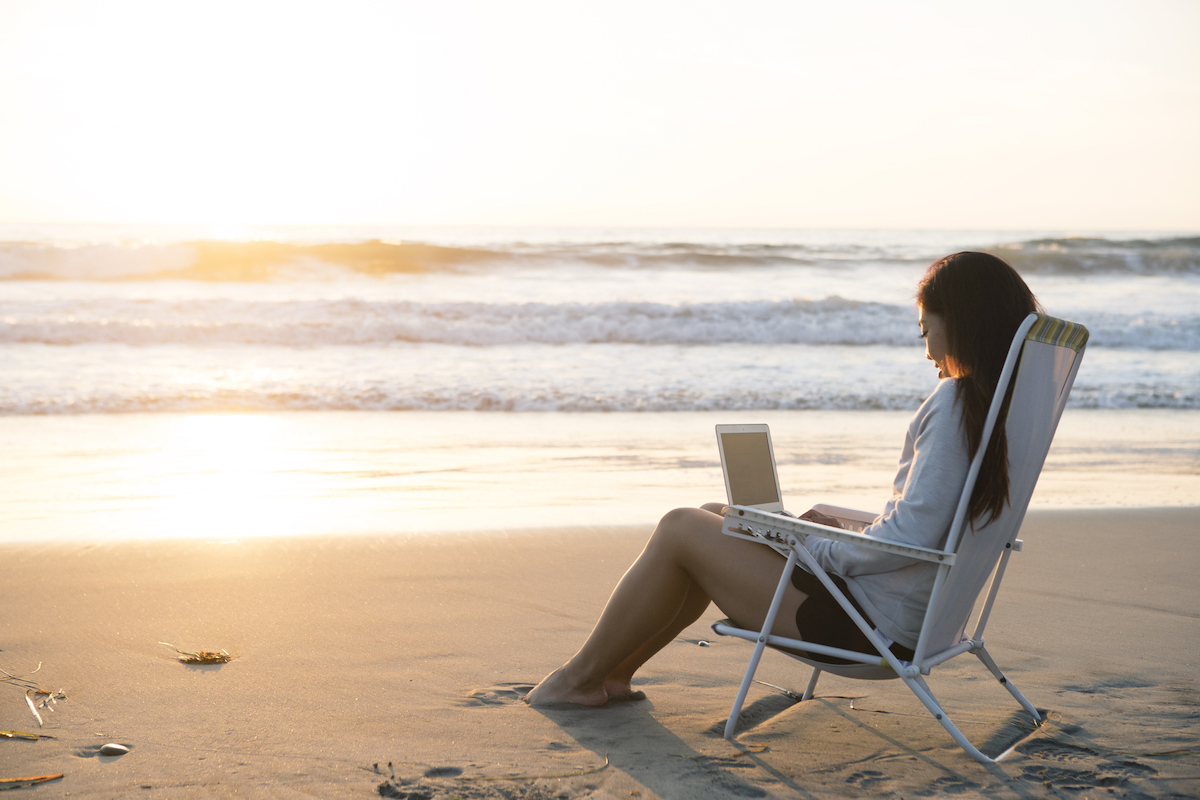 6. Higher retention
A recent survey showed that a third of respondents left their jobs because their employers were too rigid about where and when they worked. Comparatively, companies with remote work programs have a 25% lower employee turnover. Considering that the cost of replacing an employee costs approximately 33% of that employee's salary, offering flexibility seems like a no-brainer.
7. Hidden perks
Costs employees save by not coming into the office effectively achieves an 'increase in real salary for these employees, with no increased cost to the organisation.' The most obvious savings is in the commute, whether it be public transport costs or savings on petrol, tolls and parking. A recent study also found that some mobile professionals, freed of the need to come into the office, actually relocated further from the office, where the cost of living was cheaper and therefore their standard of living increased while remaining on the same salary.
8. Because you can
If COVID-19 had cropped up at the same time SARS did, maintaining business continuity would not have been an option. However, technology has come a long way since 2003. Not only are there more solutions to more business problems, today they can be integrated on single, unified platforms. In addition, the 'as-a-service' model provided by cloud computing has made it easier for companies to adopt end-to-end solutions that enable remote work, as well as reap its rewards.
Deleting distance
Unified-communications-as-a-service (UCaaS) tools make it possible for companies to have what amounts to a virtual office. As in a physical office, employees have access to all the tools and support they need to do their job. They have space to meet with clients and teams, to collaborate on projects, to network, socialise and build relationships with colleagues. Such platforms facilitate work from anywhere programmes, though their benefits also extend to traditional offices. Microsoft Teams, for example, was found to deliver an ROI of 832% to companies.
The main thing to remember is that remote programmes are both feasible and beneficial to employee and employer alike. The 'world's-largest-work-from-home-experiment' we referred to in our earlier article may have started as a reaction to an emergency. However, the results have been so positive that some companies are considering adopting it as a permanent measure. 'It's a test run that we didn't really choose to implement, but we're quite happy with it,' said an accounts sales and account director based in Hong Kong. 'Before [the epidemic] happened, we were not really keen on letting our team work from home because we value collaboration. But this experience actually showed us that the whole team collaborates quite well even if they're not in the same room, so we are looking at adding that into our employee benefits…'
There are, of course, best practices for implementing a remote work programme at your company and that will be the topic of our next article.
---
---
Make remote work a win-win for you and your team with
---