The Journey to Digital Transformation: A Roadmap for SMEs
'Transformations simply don't happen without a strategy. Organisations without a strategy will likely focus narrowly on operational aspects and individual technologies.'
– Ashish Deshpande

One problem with SMEs is their reluctance to adopt new technologies. However, the other side of the coin is the adoption of tech for tech's sake rather than for its business value. For true digital transformation to occur, technology should serve a higher business purpose; for example, it should improve productivity, reduce costs, expand your business offerings, and enhance the customer experience.

The results are worth it. In Malaysia, 58% of C-level executives have seen clear returns on their digital transformation investment. In the previous article we looked at how to determine your current location on the road to digital transformation. Here we provide a guide to getting where you want to be. The journey begins with five steps:
1. Update your mindset
The first step is to recognise that digital transformation is not an IT-only initiative. It is a business strategy to make your organisation sustainable and profitable in the years or decades to come. Achieving the connectivity, agility and levels of customer engagement you need will require continuous input from all areas of your business, but it starts with you, the leader. To get into the digital transformation 'zone', get used to asking yourself three questions regarding how technology can:
Help achieve your company's business goals
Improve your processes across departments
Deliver more value to customers
This new mindset will open your eyes to every new opportunity that presents itself now and in the future.
2. Be transparent
It is never too early to get your team and stakeholders on board. This is where being an SME works to your advantage – it means changing the hearts and minds of a smaller number of people than what large businesses have to contend with.
Employee resistance is one of the main reasons that digital initiatives fail, so make sure all stakeholders understand the benefits, not only to the company, but to them personally. Will transformation make their work easier? Will it take dull tasks off their hands so they can focus on the more challenging and interesting aspects of their job? Don't forget to address any fears they might have; it is common for people to worry that they might be replaced by technology, and you don't want these misconceptions to sabotage your efforts.
Your digital transformation is 1.5 times more likely to be successful if it is conducted throughout the enterprise. Getting consensus from the very start lays down the groundwork for creating a digital culture and ensures much smoother sailing at further stages.
Remember: Digital transformation is ongoing, and your business will only be as agile as your employees, so look into upskilling to make sure your team is not only mentally, but technically prepared for any changes.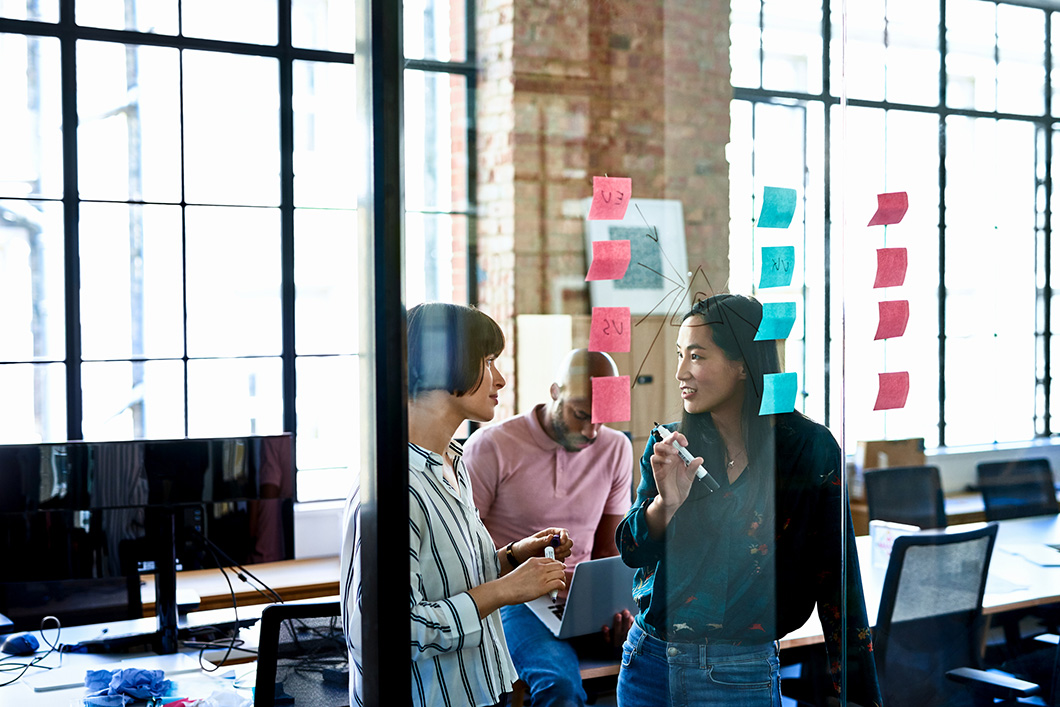 Get help
According to SME Corp Malaysia, the top four reasons that SMEs are held back from digital transformation are:
Lack of financing (49%)
Lack of right skills (48%)
Lack of technological know-how (48%)
Lack of an implementation plan or strategy (46%)
Help exists on all these fronts. First of all, it has been well established and recognised what SMEs contribute to the country. SMEs make up 98.5% of all businesses in Malaysia. In 2017, they were responsible for 37% of the country's GDP in 2017. With the right support, it is hoped that number can go as high as 41%. SME Corp. Malaysia's grants and upcoming Innovation Centre will assist with funding and knowledge.
In the meantime, a trusted technology partner can provide a clearer understanding of technology, including risks and security measures, as well as actual costs (many initiatives save you money).
Prioritise
Map technology to your goals and get team input for operational initiatives (once again, a tech partner can help you with this). Next, prioritise according to urgency and importance.
Making sure that your list includes high-impact easy wins such as task automation and communication enablement, will help the team gain confidence and momentum. For example, SMEs that harness social media and e-commerce saw an increase in productivity of over 25%. Companies that used enterprise resource planning (ERP) data management solutions, supply chain management software, and customer service solutions, improved productivity by 60%.
Commit
While digital transformation is an enterprise-wide endeavour, it will require your leadership to drive it. This means:
Showing confidence. Let your employees, customers and other stakeholders know you are determined to do what is necessary for their benefit and the good of the company.
Taking action. This includes creating a budget that allocates funds specifically for digital transformation. Make sure your implementation plans include milestones and KPIs so you can measure progress.
Adapting. Agility includes thinking of all digital transformation plans as living documents to be adjusted as necessary. It is recommended that you review your strategy on a monthly or even weekly basis.
Starting right away. There is no downside to getting the earliest possible start on your digital journey.
The important thing is to take these steps. Small and medium-sized enterprises drive the country's economy, and therefore it is especially important that SMEs move away from misconceptions about digital transformation. It is not just for big companies – it is fully within the reach of businesses of any size, and the only way to ensure not only long-term survival, but growth and security.