A digital meeting solution that is secure and easy to use
BoardPAC gives directors and executives access to documents from anywhere on any device for faster decision making. It also provides an end-to-end solution for company secretaries to easily manage and organise meetings at every stage.

Paperless & easy to use
Avoid wasting time and paper by reducing the printing of bulky meeting papers and precious minutes.

Enterprise-grade security
Secure access of encrypted data, customisable security policies and ISO270001 information security management certification.
Convenience at your fingertips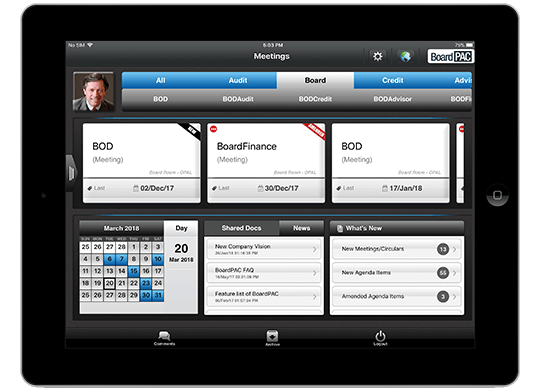 Before the Meeting
Online/offline access to BoardPAC as well as the quick access to a dashboard for the latest meeting papers, announcements, notifications and meeting calendars.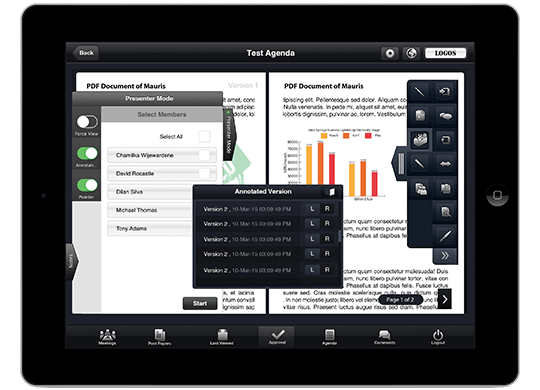 During the Meeting
A presenter mode option for the presenter. An option to view the meeting's content, gain access to annotation tools & version trackers and to make amendments to the papers.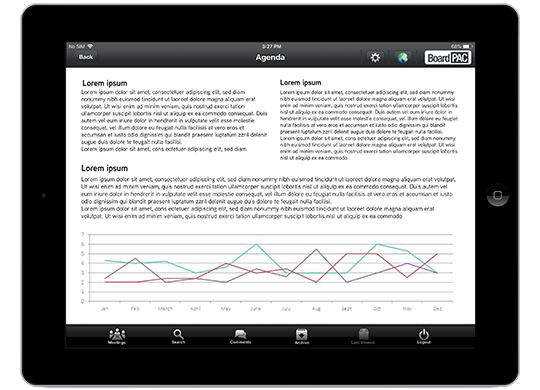 After the Meeting
Access papers, view meetings & agendas, submit approvals, rejections, and to provide comments.

A reputable stock market company:
"BoardPAC has enabled us to shed our reliance on paper documents and courier services, cut costs and invest in a greener method of doing business. Its ISO 270001 certification provides security of the highest standards and safeguarding the confidentiality of our board communications".
A leading Southeast Asia's bank:
"BoardPAC offered our extremely busy board members a faster way of making decisions from anywhere and on-the-go, right from their iPad. It is an ideal solution for companies who recognise the need to do things differently and increase the efficiency of board communications."