Business Beyond Your Four Walls
With Maxis mPOS, you can take your business straight to your customers. Perform debit/ credit card sales on the spot securely and receive funds into your account the next day – all with a small device that fits nicely in your pocket.
Sign up for your very own mPOS from as low as RM22/mth with Maxis Business Postpaid or any other solutions.
Download the user guide to learn how to set up and use mPOS on your device and navigate around the merchant portal.
Get special rates for mPOS with Maxis Business Postpaid
or other Maxis Business solutions.
• Each mPOS card reader comes with a 1-year warranty and replacements are available at RM600 per unit.
• Subject to approval of the merchant card service by the processing bank.
• Prices shown may be subject to service tax.
• All plans above offer an mPOS card reader that is contactless-ready.
• The mPOS card readers for the "Any Maxis Business plan/ Maxis Business Postpaid" and "Any other Maxis Enterprise" plans are Bluetooth-enabled.
• All of the plans above entitles you to gain access to the merchant portal in order for you to easily keep track of all your transactions
• Only subscribers of the "Any Maxis Business plan/ Maxis Business Postpaid" plans are able to enjoy unlimited mPOS transactions.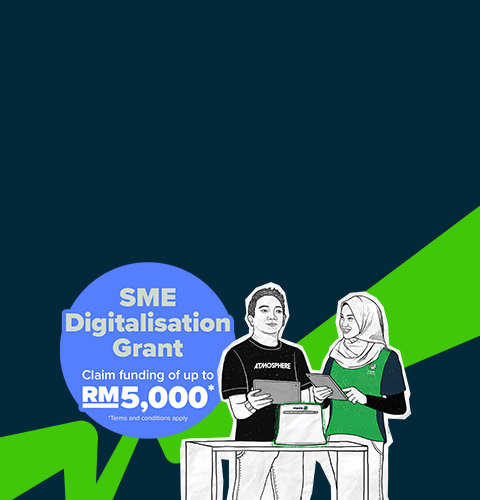 Become an UsahaWIRA with Maxis
Together, we can help your business grow easier, better, and faster.
Got an enquiry on any of our Business Solution? Contact our representatives at 1700-81-8881 or leave your contact details with us and we'll call you.