Proactively protect your users, devices and applications –
without friction or compromise
With the transition from remote work to hybrid work well on its way, security has never been more important. Yet, the lines between corporate and home networks have been blurred beyond recognition.
To enable employees to work securely from anywhere and any device, you need to shift the focus from guarding perimeters to verifying identities – a Zero Trust environment designed to provide each user with the right level of access to the right resources, in the right context.
We're excited to make Zero Trust a reality for your organisation through a comprehensive, fully managed solution that significantly reduces the risk, complexity, and stress inherent in any security transformation initiative.
Highly customisable and integrated
Realise your business goals with custom solutions and flexible deployment models. Eliminate gaps in your environment with a range of converged solutions.
One stop for all security needs
Get end-to-end support from strategy to execution including security assessments, security management, advanced threat detection, and incidence response.
Advance your security posture with a globally recognised framework
Not all security assessments are created equal. At Maxis, we're advocates of the CIS Control framework to provide guidance in establishing a secure baseline configuration across Microsoft Platforms.
CIS Control, now in its eighth iteration, is a globally recognised security standard created by the Center for Internet Security (CIS). It is trusted by thousands of cybersecurity experts worldwide and is designed to cover 18 foundational and advanced cybersecurity actions that can eliminate most common attacks.
Our cybersecurity experts will help you translate security risk into business terms to get management buy-in, indentify the right solutions through a strategic roadmap, and prescribe a programme that will secure your organisation in the long run. For Microsoft workloads, we will employ native tools such as Microsoft Secure Score where relevant.
Cybersecurity posture assessment
We begin with a comprehensive assessment to identify security gaps and create a tactical roadmap for improvement, centered around your business goals. This includes a Microsoft 365 and Azure cloud security assessment to identify the risks related to remote work and cloud adoption.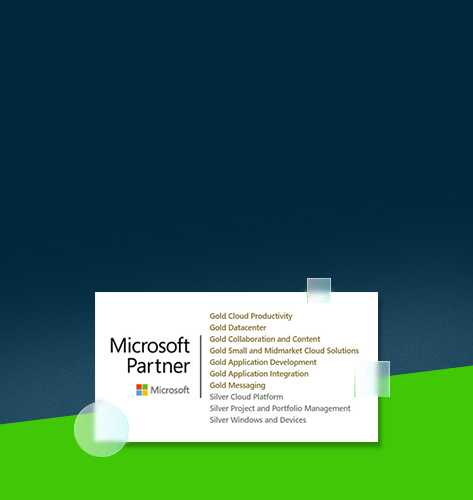 Leverage proven expertise service excellence
Enjoy unrivalled support and expertise at your fingertips. We're proud to be a Microsoft Tier 1 partner and are ready to guide you in achieving your cybersecurity goals. You'll enjoy priority support for everything Microsoft, plus deep integration with Azure for a wide range of digital solutions including hybrid cloud, digital workspace, and backup-as-a-service. All in one place.
Frequently Asked Questions