A Competitive Foundation: Creating a Digital Culture
'Digital transformation is as much a cultural as a technological endeavour.'
– Chow Sang Hoe, Partner and Malaysia Advisory Leader, EY
Your company's culture affects every aspect of your business, influencing how workers interact with each other, your systems, and your customers. It is reflected on how customers, as well as suppliers, partners and even the wider public perceive your company.
Culture determines how employees feel about their work and their contribution to the company's success. It can't be faked, especially in the era of social media and review platforms. If work is repetitive and boring, sticking in a lounge with a pool table will not make your company 'fun.' If new ideas are discouraged or changes are bogged down by bureaucracy, you will find loud objections when you try to describe the company as 'innovative.'
Likewise, investing in the latest technology does not automatically create a digital culture.
Culture is one of the first things that attracts job seekers (more than pay or prestige). It is what keeps retention rates high. As early as 2016, more than 80% of respondents to Deloitte's Global Human Capital Trends survey identified culture as a potential competitive advantage. In spite of this, two years later, an 'immature digital culture' was found to be among the top five reasons Malaysian companies fail to implement digital transformation.
Creating a (real) digital culture
Nothing is written in stone; things can change. In fact, in today's business environment, things must change.
As any business leader knows, change is rarely easy (27% of leaders name resistance to change as a top inhibitor to digital transformation). Even small adjustments to processes may encounter opposition and a cultural shift is not a small change; it is a deep transformation at a foundational level.
Getting on the same page
How well do you really know what your employees do day-to-day? How many projects do they work on at once? How well do your employees understand your vision and goals? Sadly, in most companies, there is a gap between leadership perception and on-the-ground reality.
A study of over 4,000 professionals in Asia revealed a desire for better devices, more reliable access on the move, and real-time collaboration tools. However, while nearly 100% of IT leaders insist that they provide all the digital tools employees need, half of the employees themselves disagree. Most CIOs also claim that employees have a say in what technologies are adopted, which apparently comes as a surprise to two-thirds of their workforce.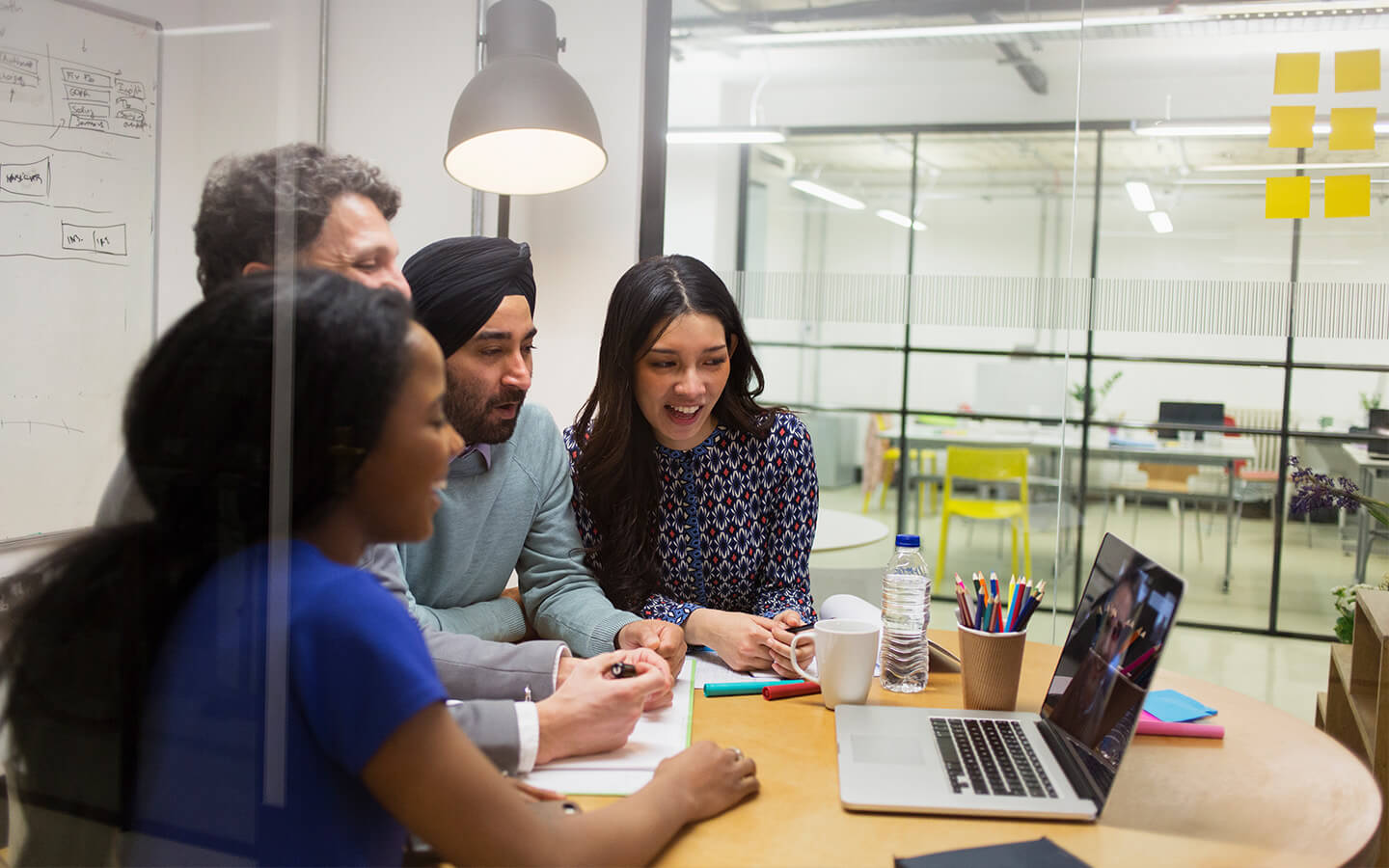 Leading your own revolution
There are several things leaders can do to close these gaps and create a digital-first culture:
1. Clearly communicate why change is necessary
Make certain every employee knows how change will benefit them at a micro and macro level. Will it make jobs easier, more challenging? Will it free workers from tiresome tasks or create new opportunities? Will it create a more dynamic or flexible work environment? And in the bigger picture, how will it help the company succeed and grow?
2. Encourage input from all factions
Invite team and department leaders to participate in discussions about transforming your business, and do so at the earliest stages. In an interview with HR Technologist, M Moser Associates' Group Director pointed out that 'the most successful efforts we've seen is when all facets come together to develop digital transformation needs: the head of business (CEO), head of people (COO or CHRO), head of finance (CFO) and business stakeholders.'
3. Provide ample opportunity for training
A major reason that people resist change is fear of what is unfamiliar. So, make it familiar. Offer comprehensive training (both scheduled and on-demand) in any new technologies or processes. Cater to different styles of learning – remember that there are two goals to this training: First, to make your employees embrace the changes you have planned. Second, to get you the best return on your investment. After all, solutions only work for you if your employees use them often and well.
4. Celebrate successes
A full 50% of employees claim to be more motivated and productive when there is a culture of transparency. Share your digital transformation roadmap with its well-defined goals and milestones. Reinforce the concept of teamwork and collaboration by bringing attention to achievements. At the same time, don't take for granted that keeping your team up to date means that they are still on board with everything. Run regular 'health checks' to see how effectively everyone is adopting – as well as adapting to – this more digital environment.
5. Lead by example
The very definition of a leader is someone who is followed. When it comes to transforming your workplace, be fearless in adopting and using new technologies. If your employees observe how you embrace the features of your new collaboration platform, for example, they too will soon jump on board with enthusiasm.
---
---
Empower your team to do their best work from anywhere, on any device. Rethink the way you work with Maxis Managed UC.