Creating Success Stories: How Malaysian SMEs Scaled New Heights via eCommerce
2020 was a challenging year, and yet, for many SMEs, it had its rewards. Our efforts in helping our clients find opportunity in a pandemic-shaped landscape culminated in several wins including Specialist Agency of the Year and Local Hero at the A+M Agency of the Year and MARKies awards. Plus, three more trophies at the 2020 Asia eCommerce Awards.
The awards gave regional recognition to our clients XIXILI Intima, MR.DIY, and Kuvings among a showcase of the best brands and agencies in the Asia-Pacific region. Here is what made their eCommerce initiatives stand out in a crowded, highly competitive field.
1. Courage to innovate (XIXILI, Gold for Best in eCommerce – Fashion & Apparel)
With the pandemic making it difficult for customers to have in-person fittings, XIXILI instead took the fitting room to customers.

With the Try On In 3D feature, customers had a 24/7 virtual fitting room complete with a 3D avatar to help them make purchasing decisions. By simply entering their measurements, customers could determine the best product sizes and get an approximation of the fit by seeing the lingerie on virtual avatars. This proved to be a unique, differentiating offering in the marketplace and a draw to XIXILI's webstore.
XIXILI CMO Tara Tan said, "The Covid-19 pandemic and sudden shutdown to our brick-and-mortar channels sparked an even larger accelerated growth in the adoption of our eCommerce options and were indispensable in sustaining the brand through 2020."
It was not enough to introduce new eCommerce features. XIXILI also developed a tailored digital marketing strategy around targeted content to educate women on getting the right fit to drive engagement at each stage of the funnel. It was a strategy that stayed true to their brand promise: to provide the perfect fit.
This new approach was rewarded with a 37% increase in new customers, as well as a 35% increase in webstore revenue.
Takeaway: In challenging market conditions, businesses need to be more agile about embracing new tactics to both solve existing problems as well as increase revenue.
2. Effectively using data to address customer pain points (Kuvings, Gold for Best in eCommerce – Baby, Personal Care & Home Products)
As interest in health-related offerings grew during the pandemic, Kuvings was uniquely placed to capitalise on that with a product line that would appeal to the health-conscious.

To set itself apart from the competition, it was a matter of understanding what would attract new customers and increase conversions on the website. One discovery was a segment of customers who did not own credit cards, only debit cards, which meant they could not avail themselves of current credit card instalment plans.
Using the data, Kuvings came up with a solution: Partnering with Hoolah to implement a buy-now-pay-later option that allowed customers to split their bill into three monthly payments via a debit or credit card, thereby lowering the barrier to purchase for more customers.
This effort into understanding the needs of their customers extended into customising their online journey, matching specific models to each individual's needs. By analysing webstore user behaviour, we were able to serve each visitor – first-time visitors, new customers, repeat visitors – content that's most relevant to them, depending on their relationship with the brand.
The results? Kuvings saw a 191% growth in customers, as well as a 35% increase in average basket size. The speed in which we implemented this new payment system was key as Kuvings could no longer rely on offline channels to drive sales.

Takeaway: Data is key to understanding your customer base and essential in tailoring your offerings to their needs. Being able to anticipate their needs and overcoming any barriers to purchase is key to a successful online retail strategy.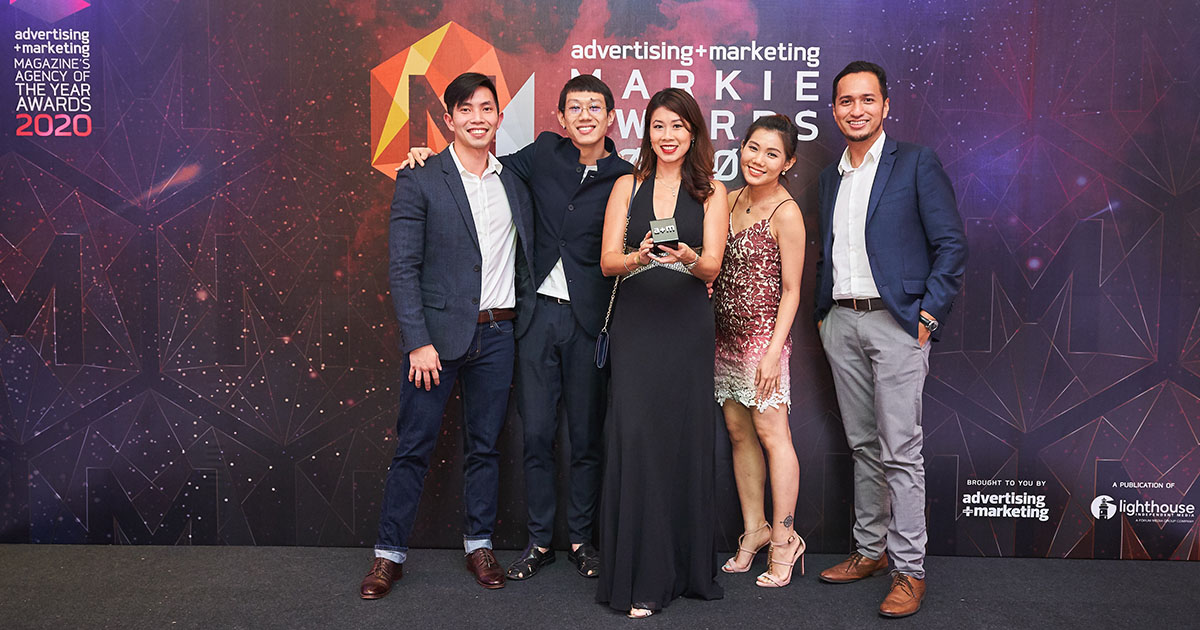 3. Being agile in the midst of volatility (MR.DIY, Silver for Best in eCommerce – Baby, Personal Care & Home Products)
Many businesses were thrown into turmoil from the effects of the pandemic, with retail storefronts shut down and no longer being able to rely on daily footfall traffic.
MR.DIY responded by swiftly tweaking its offerings as well as enhancing its eCommerce platform. It pivoted into making hygiene essentials, such as masks, more affordable and accessible to all Malaysians, positioning themselves as a reliable source in a market inundated by scalpers.
The brand quickly switched its product focus to face masks, face shields, and hand sanitisers during the Movement Control Order (MCO) in March 2020.
Besides that, MR.DIY amplified its strategy by marketing its new products via major online channels such as Google and Facebook while also implementing specific webstore enhancements. The latter included Click & Collect, E-Wallet and QR Pay support, as well as optimisation of their website loading speeds.
MR.DIY's flexible approach proved rewarding with a 350% increase in online transactions, as well as a 200% increase in average basket size.
Takeaway: MR.DIY's quick response to an environment that was constantly in flux helped ensure not just survivability but impressive returns.

4. Utilising effective digital marketing strategy alongside an optimised eCommerce platform
Maxis eCommerce & Retail focused on remaining agile and quick to pivot its offerings, to ensure our customers were able to weather the worst of the pandemic while still seeing growth.
We launched two new products that were supported by the Malaysian government's SME Digitalisation Grant, which funds half the cost of digital solutions up to RM5,000.
Our Digital Marketing Starter Kit is an effective all-in-one digital marketing platform to help businesses reach more customers and increase sales, whether online or offline, in just four simple steps.
This was designed for businesses just getting started with eCommerce, as well as those without prior marketing experience, allowing them to reach more customers online quickly via ads on Facebook, Google, and Instagram.

Cloud POS Lite is an affordable solution for F&B businesses to keep driving revenue via online sales. This enabled them to swiftly set up an online ordering system as well as manage their online sales with integrated payment systems and delivery partners.
We were able to anticipate our customers' needs as well as formulate effective digital strategies by taking the same approach to our operations as we would advise our customers. It's not just about technology but knowing our customers, and helping them understand theirs.