Resilience, Adaptability, and Focus: Maxis IoT Challenge Winners on What Set Them Apart From the Rest
The Maxis IoT Challenge returned to great response and a new fine-tuned approach that saw shortlisted participants pitching to one of three established industry names from three different industries.
Petronas, Gamuda Land, and Proton worked with the contestants to refine their pitches and value proposition, which proved to be a valuable learning experience resulting in pitches that displayed not just innovation but a clear understanding of industry needs.
The judges needed extra time to deliberate as the level of polish and preparedness made singling out the winner a challenge. In the end, team Seamless, comprised of Nickson Yap and KK Ng won the grand prize, with first runner-up being LinkUp (Gary Low Chin Gee, Ang Woo Hsian, Gerard Ng Cheng Yang) and second runner-up going to ITXOTIC (Mohd Zafri bin Baharuddin, Ammar Zolkipli, Muhammad Farid Md Zin, Ti Jian Han and Ahmad Ammar Asyraaf Jainuddin).
After the competition, the winners spared some time to give some insight into the process, their learnings, as well as advice to future competition entrants.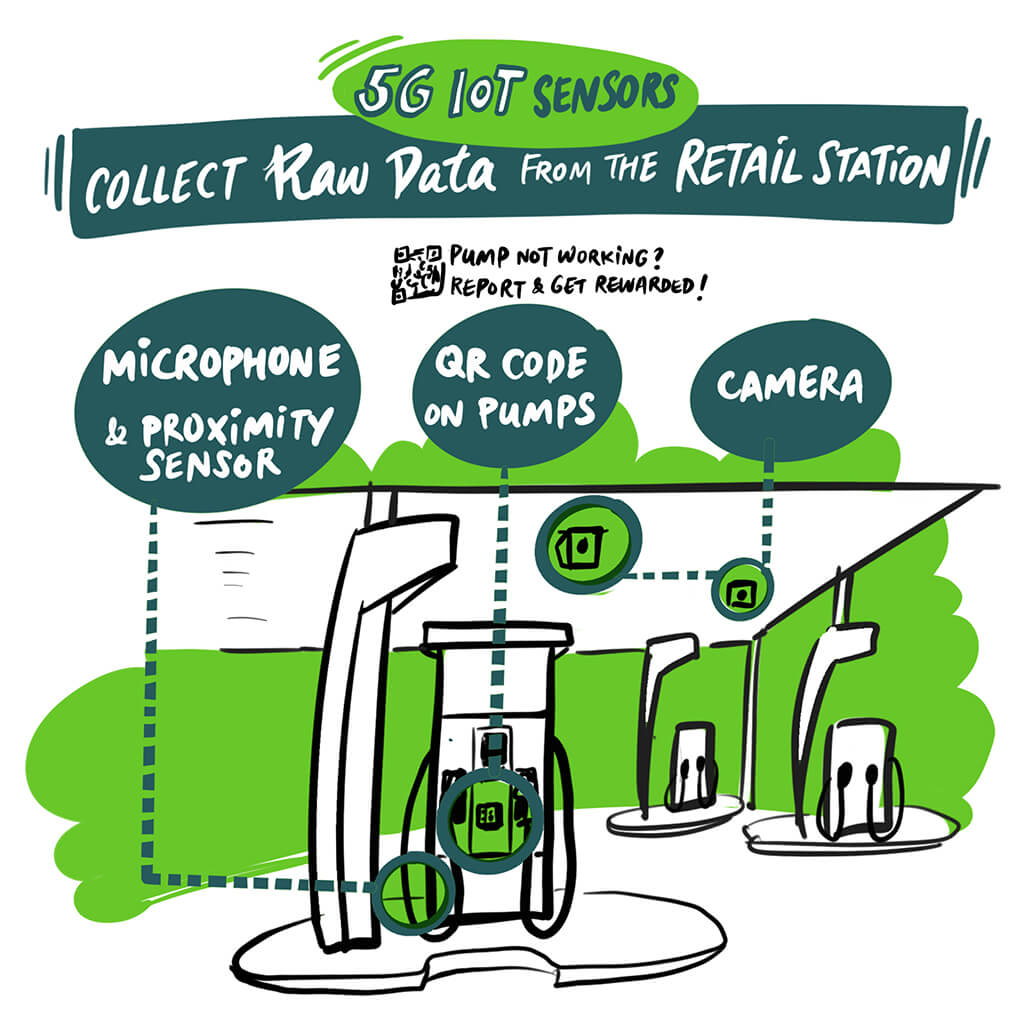 The Seamless team impressed the judges with a solution that was practical and modern, with a very polished presentation. Their idea, which was a real-time monitoring system for petrol stations, also saw Seamless taking the initiative to work directly with a petrol station to showcase a working demo.
Seamless's KK Ng also said this was not even his first competition, with the team having recently won a competition hosted by NTT Asia.
He had previously been interested in the last Maxis IoT challenge but had missed the deadline for entry. With the pandemic this year, the timing was right for Seamless to enter as the competition and interaction with mentors were primarily online, he said, "[We were] able to juggle things at the same time."
The idea for the winning entry was what the team saw as a gap, where petrol stations were not being monitored for technical issues, which may result in lost sales for the operator. With the team's knowledge of machine learning and AI, it seemed like the right fit for a 5G IoT solution.
His advice to future participants: "Don't give up." KK estimated he had made at least 70 pitches since 2013 when he started in the industry.
What he considered most interesting about the challenge was being able to to talk to industry experts. "It's challenging for a small company to have access to a bunch of people who would buy, do pilot projects or provide such opportunities." Prior to this, the team had no industry exposure with the likes of Petronas.
He said it was "beyond valuable" that Maxis was able to give challenge participants the opportunity to engage directly with industry figures.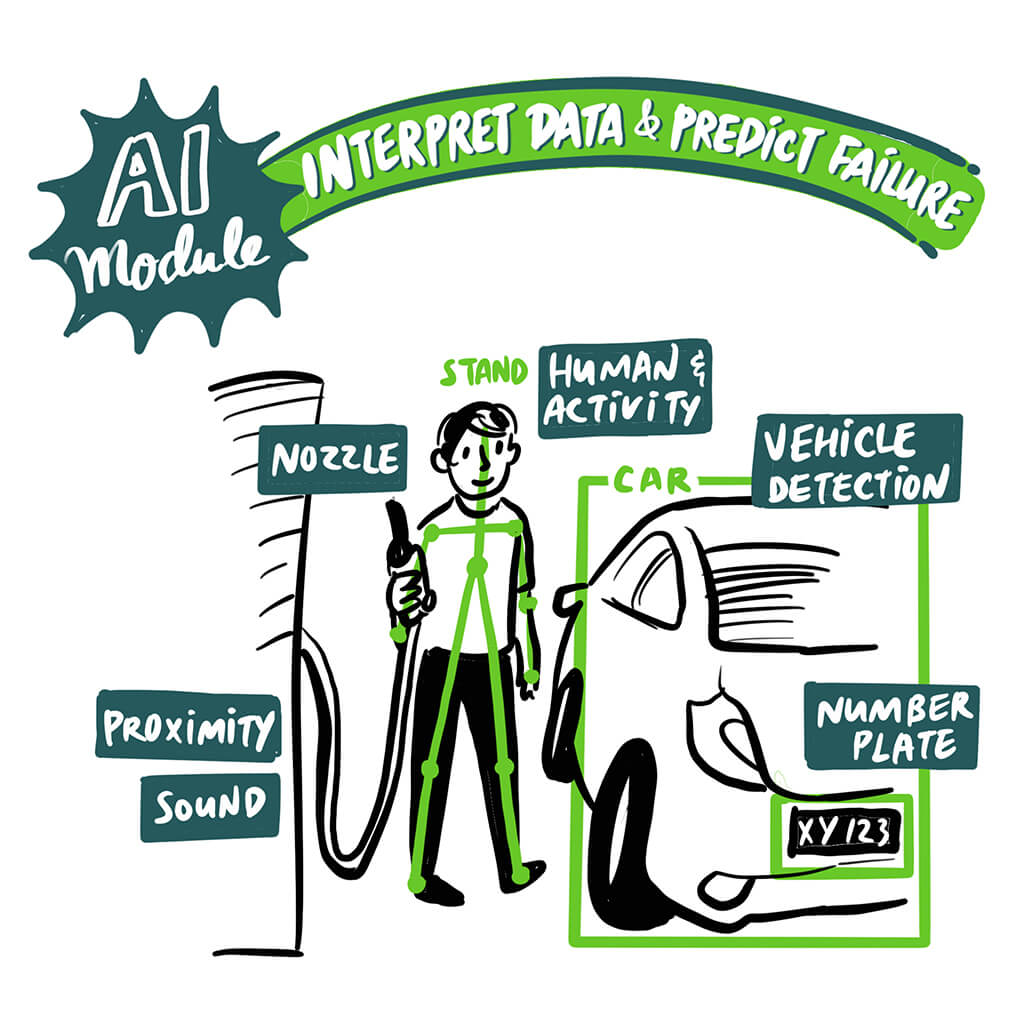 For LinkUp Smart Solutions, the Maxis IoT challenge seemed like an opportunity to pitch their existing offerings to an established name like Gamuda.
"However, we found after various consultations, certain gaps needed to be addressed," said LinkUp chief executive officer Gary Low Chin Gee.
LinkUp is also no stranger to competitions being one of 10 winners of the Selangor Accelerator Programme 2020.
Low said that after various sessions with Gamuda Land mentors, the team took on board a lot of advice and decided on a new solution, tailormade for Gamuda's requirements.
What they proposed was drones: "They have commercial viability – they're not something new."
The proposal was to retrofit market-available drones to provide security coverage of an entire township, with a smart hub that could integrate with their solutions.
Low said the challenge allowed them to learn how a township actually runs, understand the various pain points it faces, and open their eyes to new opportunities.
"With a 5G backbone for moving forward, it helps most applications we need." Low said having a reliable 5G network allowed for high-quality, low-latency applications and proved a seamless pairing with drones.
On what he would advise future Maxis IoT challengers: "Be open-minded, adaptable to change, validate your solution with actual customers to meet the actual needs and address the pain points."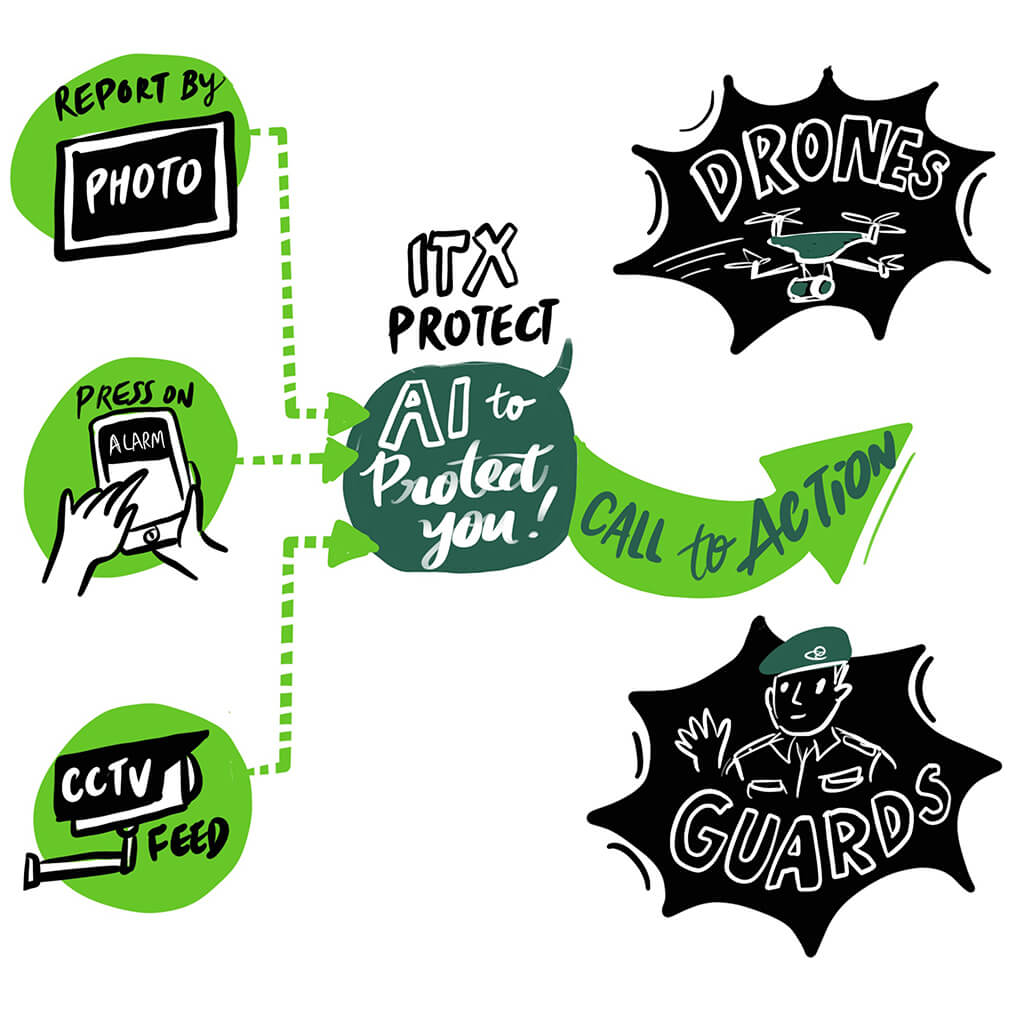 Zafri Baharuddin from the second runner-up team said the previous Maxis 5G IoT challenge motivated the ITXOTIC team to come up with their own proposal.
"Gamuda seemed a very interesting proposition, involving living, homes and townships," he said, explaining why the team decided to work with the property developer Gamuda Land.
ITXOTIC was all praises for Gamuda's assistance. "We are very thankful for their time – they were so helpful. They explained just what we should cover, and what was important to Gamuda."
Gamuda Land also helped inspire their pitch, which was to apply their CCTV security solution not just to finished homes, but also their construction, where it could be used to monitor safety and compliance of Gamuda projects.
This expanded on their basic idea to harness the existing technology used in residential security, which was CCTVs.
The challenge, however, was that the current situation made certain actions such as physical site visits difficult or impossible. "Site visits would have helped us better fine-tune our pitch."
Their success and experience with the challenge have been a further motivation for the team, who hope to commercialise their pitch and have it deployed in actual townships.