The Human Side of SD-WAN Supported Retailing
Shopping is about people. In addition to the benefits it brings to the retailer, SD-WAN enhances the experience for the beating heart of retail: employees and customers.
Supercharging performance
SD-WAN features such as Cisco's Fast Lane and Fast Roam ensures that critical apps are given network priority and enjoy seamless connectivity as your associates move about the floor. Lightning speed transfer of information empowers associates to prevent lost sales even when an item is out of stock. They can use the network to find the item in another outlet and arrange to have it sent directly to the customer's address. This is a level of convenience unmatched even by online stores.
SD-WAN could also allow retailers to introduce tactics such as targeted alerts and real-time digital signage to draw customers to specific products or promote special-offer items. Digital surveillance and real-time analysis of foot traffic in the store can also lead to pop-up marketing opportunities, which could help move products much faster.
A better place to work
The role of technology is to make things better and easier. On the shop floor, it can tackle employee pain points and reduce the stress that interferes with their jobs. A quicker connection enables solutions that remove tedious tasks from an employee's workload. Scanners already make taking inventory easier. Smart shelves go even further, updating inventory and putting in orders automatically to keep up with demand.
Unified communication apps could allow staff to contact other outlets and synchronize promotions and discounts. Staff can also easily access a customer's retail history and recommend products to them at price points they prefer upon request.
With no delays or dropped connections, shift and sale information can be transmitted directly to the head office for prompt and accurate payment of salaries and commissions.
Customer-centric service
Consumers have adapted to the multichannel shopping experience and now seek convenience even in physical retail locations. Retailers want to interact with customers while they are on their devices through targeted marketing and advertisements. Apps that retain customer analytics allow for these efforts to adapt to the real-time search patterns used by the consumer.
In turn, consumers want an in-store experience that mirrors the intuitive interface of an online shopping website. SD-WAN can help reduce wait times, provide up-to-date information, and efficient check-out services.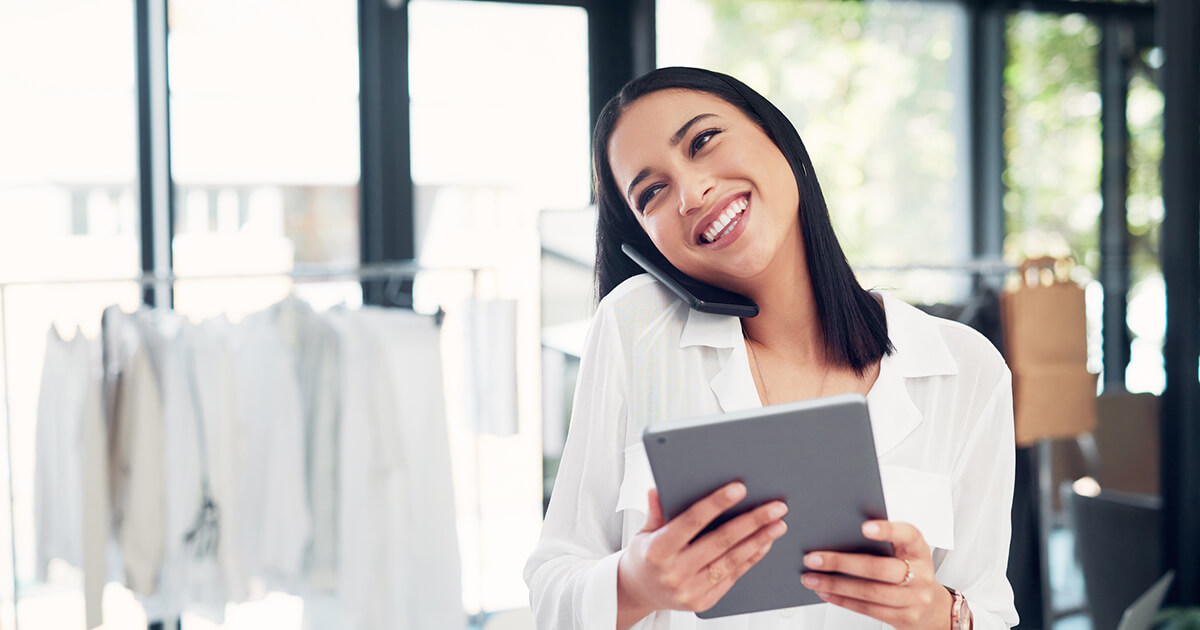 A personal touch
Retail apps could allow store associates to receive updates from customers regarding items they want to try on before they reach the store, or groceries they want packaged and ready for pick-up, or updates on which store location has the specific item they want.
Furthermore, customers could receive promotional information or vouchers for products that they have shown interest in on the online store the moment they enter the physical store. A designated store associate can be briefed about these before the customers walk through the doors and will be able to deliver a responsive and tailored retail experience.
A perk for management
Managed SD-WAN takes the burden of network management out of your hands, freeing you up to come up with exciting new innovations for your customers. And with Bandwidth on Demand, a new feature powered by the Maxis Programmable Network, you'd be cope with higher bandwidth demands instantly while paying only for what you need.
In our final article in this series, we look at some of the real-life innovations that are saving retailers costs while offering experiences no online store can match.