Ensuring Business Continuity: How to Set Up an Effective Remote Work Programme
With or without an official remote work policy, the average professional is already doing some work outside the office. We check email at home, make calls during our commute, and respond to messages while in line for coffee.
So while not a completely new concept, implementing a successful remote work programme requires more than simply saying 'Okay, everyone can work from home once a week.' You are looking for full business value, which means enabling employees to operate at top efficiency no matter where they are.
Solving the disconnect problem
As we have seen, Unified Communications as a Service (UCaaS) solutions provide, coordinate, manage, enable access to, and keep secure all the applications and support you and your employees need to bolster efficiency, productivity and collaboration across your organisation. The fact that it seamlessly supports work from any location on any connected device is just the icing on the cake.
A huge chunk of UCaaS's value is the 'unified' part. Considering the rate at which new apps become available, there are literally more communication, collaboration and productivity apps, both free and paid than can be counted. To illustrate, let's look at a single business function: As of early last year, there were 7000 solutions for marketing alone. Left to their own devices, departments and even individuals can, and unfortunately do, pick and choose from any source.
So why is this a problem?
Imagine trying to coordinate a team in which there is no common language. Imagine trying to keep track of, let alone manage licenses and ensure security and support for hundreds or even thousands of different apps.
This is why UCaaS is a game-changer. Instead of substandard or disconnected technologies, a curated suite of solutions is made available via a single standardised interface.
Your team still has thousands of apps to choose from, but these are vetted, supported and protected by IT and can be easily integrated into your platform.
How technology supports policy
With a unified communications platform as your foundation, you can start to build your policy by asking critical questions such as:
1. Who is eligible?
One of the reasons bosses give for not allowing employees to work from home is that some jobs are, by necessity, office based. How is it fair that your IT support team gets to work from home while your receptionist has to be in the office five days a week? This is why it is important to tie working from home to individual roles. Roles in sales, accounting, research, design, programming, etc. can often be performed anywhere there is an internet connection. Other positions (shop assistant, restaurant server) require physical presence.
Tip: Talk to your employees to find out whether they feel any part of their role lends itself to remote work. After all, we live in times where technology allows machine operators – even surgeons – to operate at a distance, so you may be surprised by what is possible.
2. How will you know if it's working?
As any manager knows, hours at your desk do not translate into hours of productivity, so decide what metrics will be used to evaluate the remote work programme (for example, reduced number of sick days, faster delivery of projects, etc.) as well as individual employee performance (meeting deadlines, number of calls made, number of cases solved, etc.).
Tip: Use the integrated reporting and analytics features found in many UCaaS solutions to help you to track progress and address any shortcomings.
3. What roles need to be reachable and when?
While hours don't have to be fixed, many companies prefer having rough guidelines. For example, you need to be able to reach employees (or they have to get back to you within 10 minutes) between 11 a.m. and 5 p.m., with a break for lunch. As employees earn your trust, allow for some reasonable wiggle room for even greater flexibility.
Tip: Harness UCaaS chat and calendar apps to allow teams to manage and share their schedules.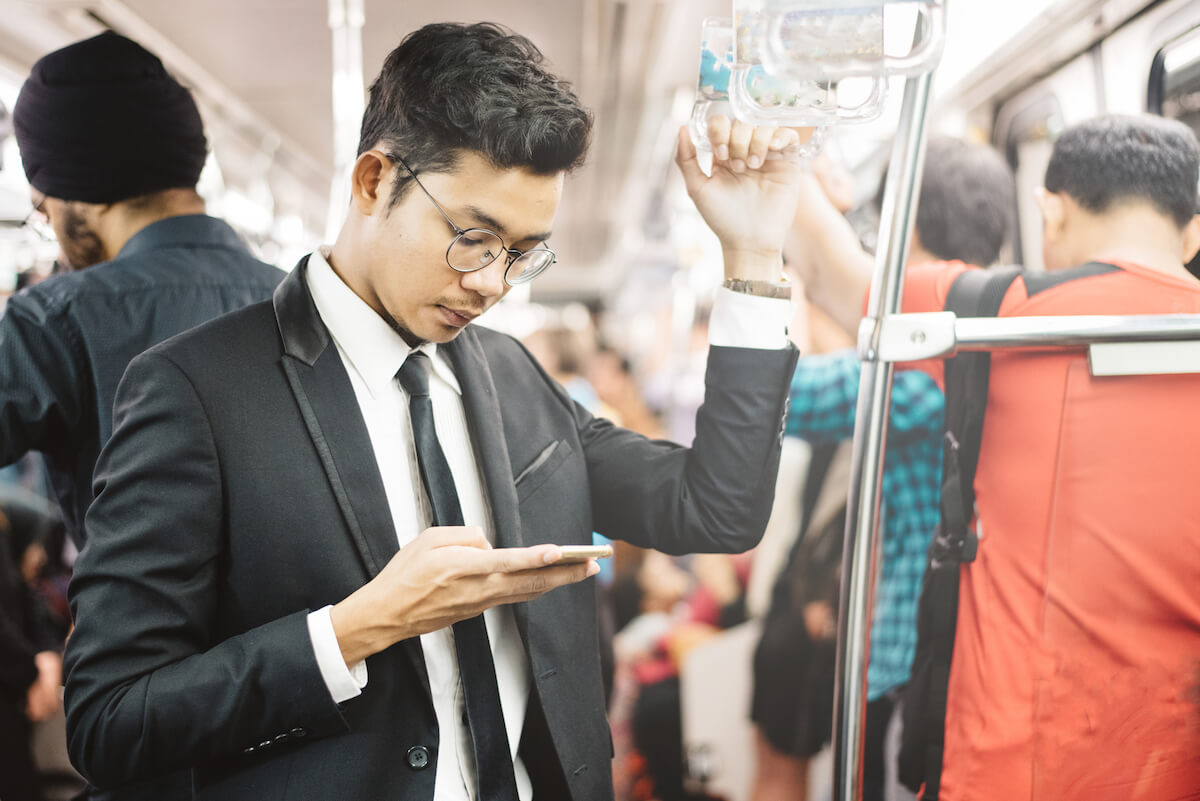 4. What happens when remote workers need help?
What tech support is available to remote employees? Who is their contact in HR? Ensure that line managers maintain a virtual open-door policy, so they know when and how to reach the right person. As with remote workers, make certain all contacts are clear on acceptable response windows.
Tip: Use UCaaS features to enable your remote workers to easily identify and reach key people with a single click, whether it be their manager, support functions, customers or teams.
5. What about security?
Who owns and maintains remote work equipment and software? If they are working from, say, a café, are they allowed to use public (unsecured) Wi-Fi or make business calls? Make certain they understand and agree to the measures necessary to mitigate mobile threats.
Tip: Best of breed UCaaS solutions adhere strictly to security management standards (an easy guide is to look for platforms that are ISO/IEC 27001 certified).
Implementing your programme
COVID-19 forced countless companies to rush to implement remote work programmes. Fortunately, you still have time to test the waters. Allowing a small team to work remotely for three months gives you time to get feedback and fine-tune the policy before rolling out the programme on a larger scale. In the worst case scenario, your team will be fully prepared to carry on with business as usual. In the best case scenario, you would have implemented a programme that makes your team more productive, happier and more willing to stay with you in the long run.
---
---