Reduce costs with a converged voice and data network
Maxis Business Voice Connect is an IP-based fixed voice service that runs on Maxis' IP-Network Infrastructure and is a fully-scalable, converged network that works for companies of any size. It transmits voice over the internet to replace conventional phone lines.
This solution also helps you to reduce phone line rental costs and enjoy free calls to all Maxis numbers and free intra-company calls. With VoIP technology, you can now direct calls from your fixed line to your smartphone, anywhere and anytime. Just download the app and stay productive wherever you are.
Find out more about Maxis Business Voice Connect
Notes:
For additional calls made to other network operators, you will be charged 4 sen/min for calls to local fixed lines and 7 sen/min for calls to any national fixed lines or any mobile lines.
For international calls, enjoy affordable IDD calls as low as 8 sen/min to China Fixed, Singapore and 10 sen/min to China Mobile.
For other IDD destinations and call rates, please click IDD FAQ here.
You may also opt for various additional add-ons for your VoiceConnect service which are the Professional Pack (RM10/line/mth), Auto Attendant (RM20/line/mth), and Receptionist (RM65/line/mth).
If you are looking to obtain 1 to 60 lines for your Maxis Business Voice Connect services, you will need to be subscribed to one of our Maxis Business Fibre plans. If you are looking for an unlimited number of lines as your company continues to grow and expand, you will need to subscribe to Maxis' Dedicated Internet Access or Multi-Protocol Label Switching (MPLS).
The smartphone where the VoiceConnect App is installed must use a Maxis mobile line and the mobile app only works for domestic calls and idd calls and does not support International roaming.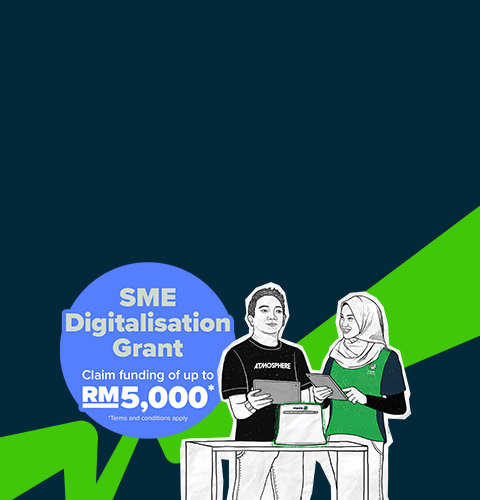 Become an UsahaWIRA with Maxis
Together, we can help your business grow easier, better, and faster.