A cost effective and scalable mobile hunting line service for your business
Maxis Business Voice Go is a service that provides hunting line features to your Maxis mobile lines. It redirects your business calls to any Maxis mobile lines with an Interactive Voice Response (IVR) feature. You will get a special 1700 or fixed line number (0X) as a hotline that will become your virtual business number to ensure that you are reachable by your customers anytime, anywhere.
Not only that, you can enjoy call rates savings by using Maxis Business Voice Go for outgoing calls as well. It's easy to use, you just need to save your employee's Maxis mobile line in Maxis Business Voice Go portal for both the incoming call redirection and outgoing calls.
The customer will call your Virtual Number and the IVR will present several pre-recorded options for your customers to select via keypad input (0 - 9) in order to be redirected to the right person or department.
For more detailed instructions on how to use the available features, please refer to the user guide on the Maxis Business Voice Go web portal.
Find out more about Maxis Business Voice Go plans
Notes:
You may select your number type, which can be a 1 700 number or a 0X number (depending on your business address).

IVR refers to Interactive Voice Response system, which will present several pre-recorded options that the callers can select with their keypad input (0 - 9).

All of the plans above will get the outbound calling line identification presentation (CLIP) feature to make outbound calls by including the *9 prefix before the phone number.

All out-going domestic call rates are at RM0.10 per minute (20 second call blocks) while IDD call rates start at RM0.08 per minute (6 second call blocks) to China Fixed and Singapore. For other IDD destinations and call rates, please click IDD FAQ here.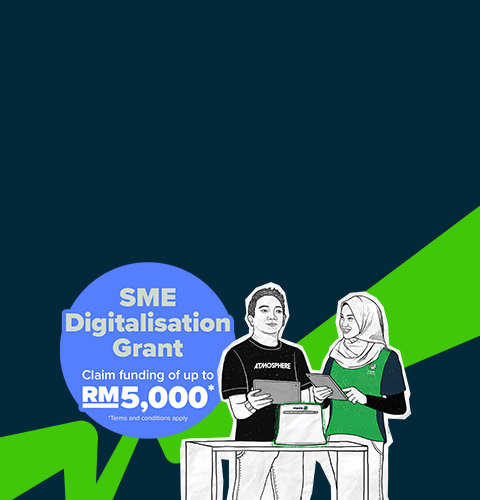 Become an UsahaWIRA with Maxis
Together, we can help your business grow easier, better, and faster.
Have questions regarding Voice Go?

Check our FAQs
Get your questions answered.
Read More
WhatsApp us
Feel free to ask us anything.
Let's Chat